We are exploring state-of-the-art, innovative, fundamental and applied research on optical physics and advanced energy science. Our current interest lies in exploring novel quantum light phenomena and their application to energy devices and emerging photonics in extremely low–dimensional materials.
Nano optical science / Energy Science / Solid state physics / Quantum optics / Material Science / Nano science・technology / Energy devices / Quantum technology / Valley spin photonics /
Publications
Our work on "Valley Spin Relxation of Moiré Exciton in Artificial Monolayer Semiconductor Heterobilayers" has been published in ACS Nano.
2022-4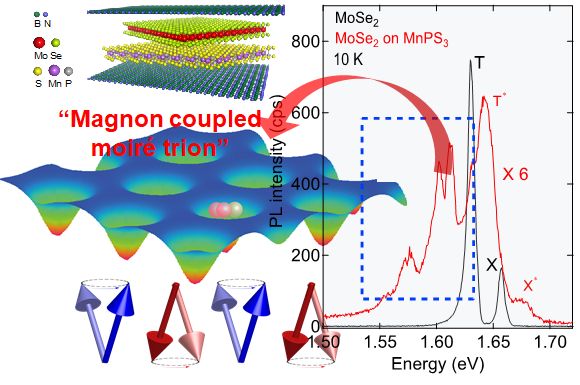 Our work on "Magnon-Coupled Intralayer Moiré Trion in Monolayer Semiconductor–Antiferromagnet Heterostructures" has been published in Advanced Materials.
2021-7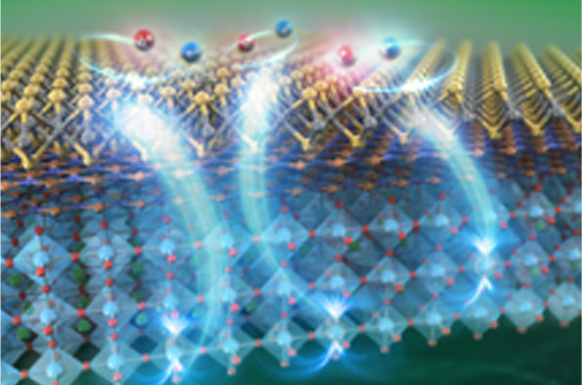 Our work on "Controllable Magnetic Proximity Effect and Charge Transfer in 2D Semiconductor and Double-layered Perovskite Manganese Oxide van der Waals Heterostructure" has been published in Advanced Materials (backside cover).
2020-11
Publications